Speaker
Jaap Petraeus, (Dairy Sustainability Support), The Netherlands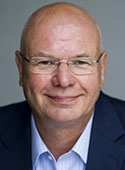 Since January 2020 Jaap Petraeus works as an independent Sustainability Consultant. He is specialized in the proven sustainability of dairy products. He has more than 40 years of experience as an environmental specialist in the field of (waste)water purification, waste reduction, air pollution and noise reduction. Since 2003 he has worked as Sustainability Manager at FrieslandCampina. At this large international dairy company, he implemented the sustainability program and made it suitable for external accountant audits. In 2018 Jaap was elected as one of the three best sustainability managers in the Netherlands. At the end of 2019 he left FrieslandCampina and continued his career as an independent consultant.
Since 2011 Jaap has been involved in the development of the international sustainability standard for dairy products. He is one of the initiators of the Dairy Sustainability Framework (DSF). The DSF is launched in 2013 during the IDF World Dairy Summit in Yokohama, Japan.
As of 2016 he is closely involved in the development of the Sustainable Dairy Partnership. This SDP is launched in 2019 during the IDF World Dairy Summit in Istanbul, Turkey.
During his work at FrieslandCampina, Jaap was the chair of the Sustainability Working Group of the Dutch Dairy Association, he was the chair of the Raw Material working Group of the Dutch Employers' Organization and he was deputy chair of the SAI Dairy Working Group.
Jaap is a popular speaker at conferences about sustainability in dairy, such as the International Dairy Federation, the European Dairy Federation and many other international conferences.
Jaap Petraeus has a large international dairy network on sustainability and is seen as a front runner for the sustainability of dairy.
Websites and email:
www.DairySustainabilitySupport.com
www.SustainableDairyPartnership.org
info@DairySustainabilitySupport.com
info@SustainableDairyPartnership.org
« Go Back