Speaker
Kevin Deegan, Head of Consumer Insight (Valio), Finland 
Talk Title: What will protein mean to consumers in 2050?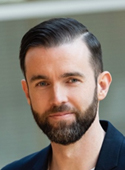 Kevin Deegan leads global consumer insight in Valio, Finland's biggest food company. He is the owner of strategic insight; applied to predict future consumer desires and behaviour, drive consumer-led NPD and feed marketing and communication, ensuring the voice of the consumer drives strategic decision-making. He holds a PhD in Sensory Science from the University of Helsinki, Finland, as well as undergraduate and postgraduate Food Science degrees from University College Cork, Ireland. 
« Go Back